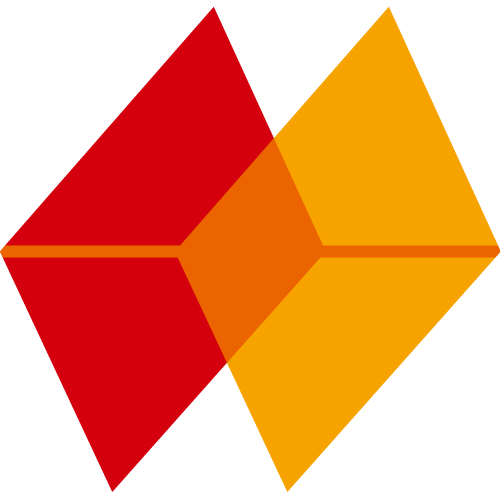 For all media enquiries, please contact us at hello@australiantheatre.live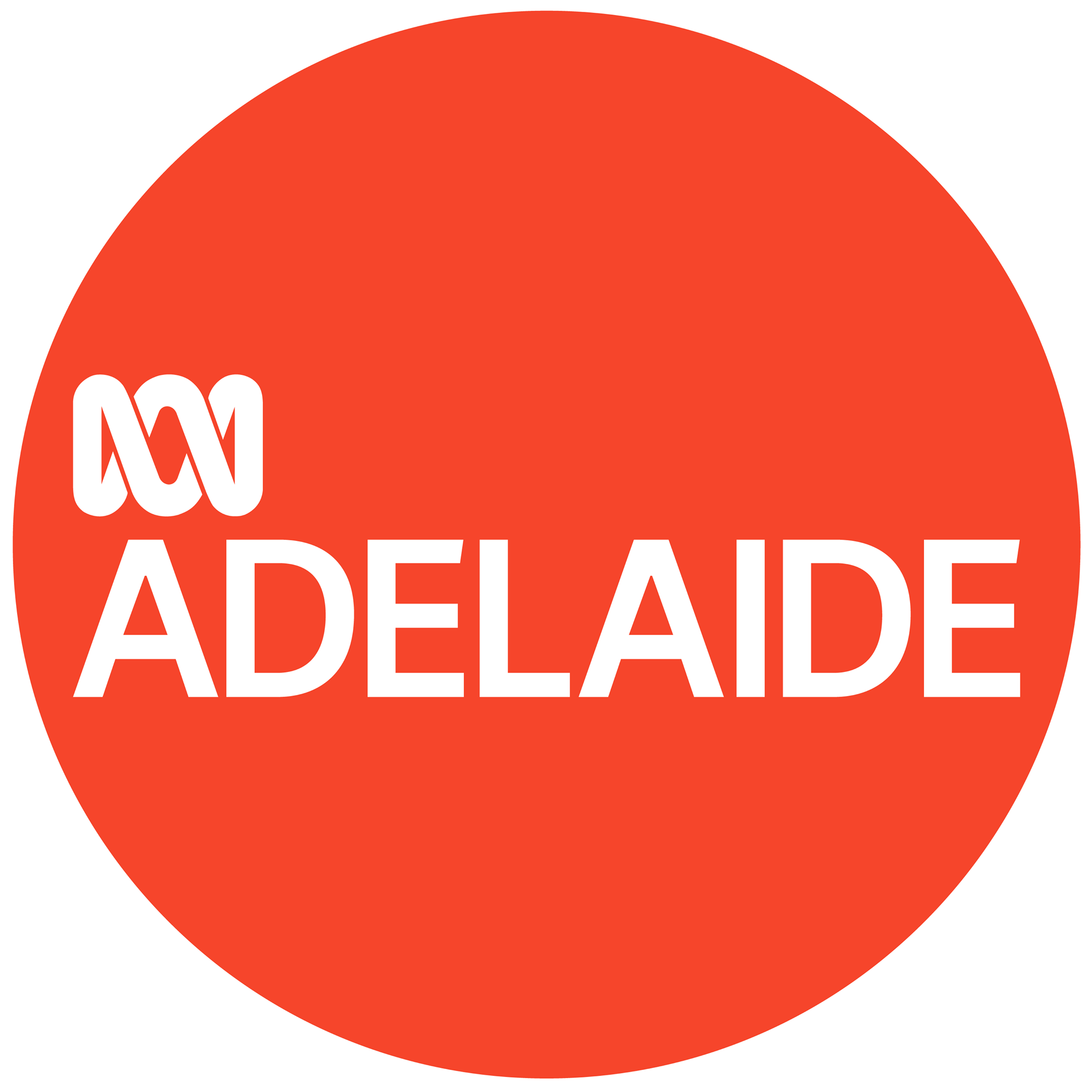 SA Sunday Morning with Peter Goers
An interview with Platée director Neil Armfield, discussing the process of ATL capturing the work. Tune in 7:51 – 20:27.
Capturing the Magic: Filming "The Italians" for Australian Theatre Live

In a daring fusion of stage and screen, The Italians has made its way from the intimate setting of Belvoir St's 25A to the digital realm of Australian Theatre Live. With its recent release on the theatrical streaming platform, audiences now have the opportunity to experience the magic of this critically acclaimed play from the comfort of their own homes. In a recent conversation between Emma O'Sullivan, one of the talented actors in the production, and Grant Dodwell, founder of ATL, Theatre Thoughts delved into the experiences behind the staged filming and were given insight into the challenges and triumphs of bringing live theatre to the digital screen.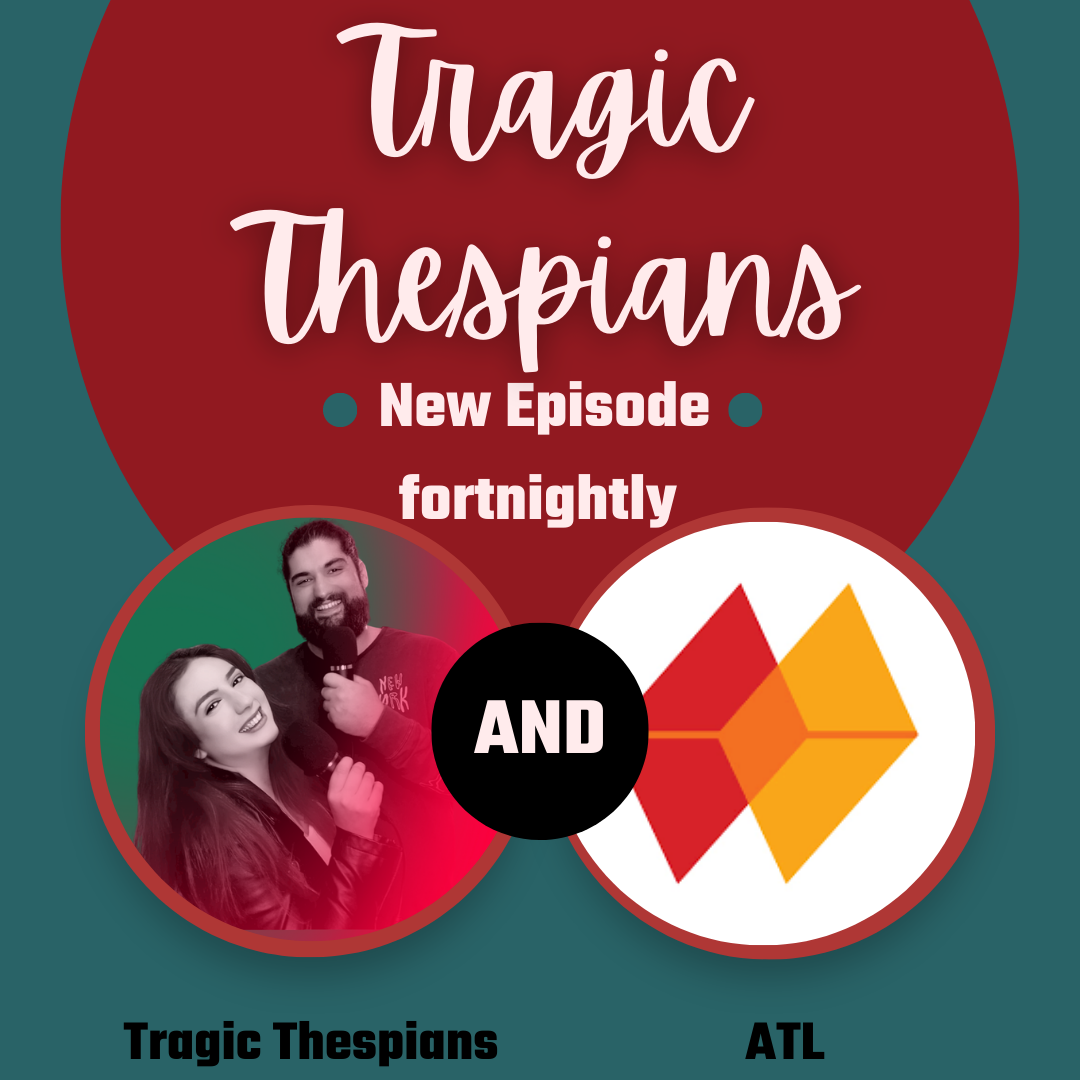 Australian Theatre Live with Grant Dodwell
Want to be one of the first to listen to this episode about Australian theatre live? Head over to our Youtube for the full interview! On this episode: Australian Theatre Live – a not-for-profit organisation who film Australia's best theatre productions for school and home screenings.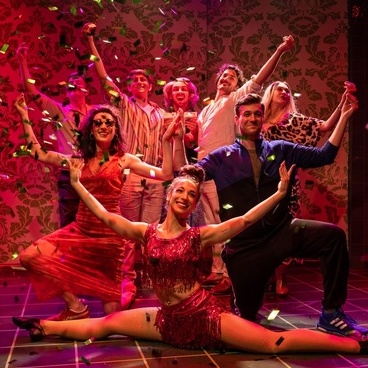 Family, Folly and a Failed Tiramisu: The Italians – Available on Demand
Earlier this year, I saw The Italians live at the Belvoir Street Theatre in Sydney, and my only disappointment was that I couldn't get tickets to see it a second time with friends who I knew would love it. I was excited to learn that Australian Theatre Live, who record and distribute Australian theatre productions to audiences across Australia and the world, are releasing The Italians in May this year as a digital theatre production.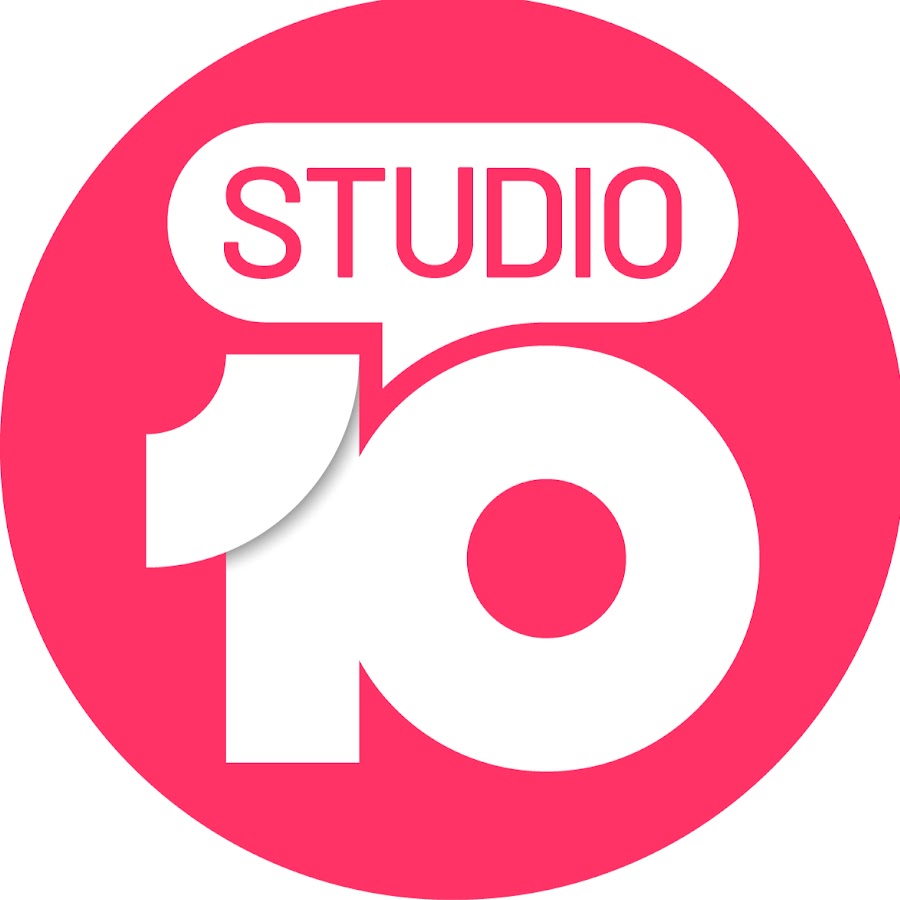 Banjo (A Radio Play)
Barry Crocker reveals the details behind his latest project.
Tune in at 1:05:50.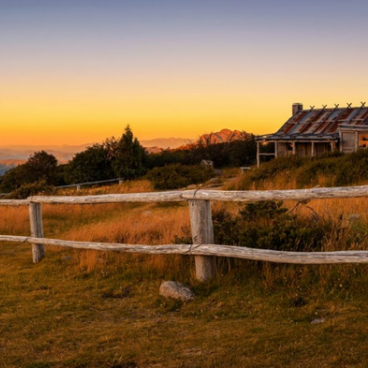 Barry Crocker's Banjo (A Radio Play)
Legendary entertainer Barry Crocker, propels the radio play into the 21st century with, Banjo. A play which both entertains and educates the listener on the life, poetry and songwriting of Andrew Barton (Banjo) Paterson.
By Rodney Monk
Top Drama Comes Home
Frank Hatherley has sampled the newest streaming service – Australian Theatre Live – which now offers a wide variety of locally staged plays, revue, music acrobatics and opera.
By Frank Hatherley
Pinchgut's Apollo and Dafne now available for streaming
Australian Theatre Live, a streaming service that offers films of local performing arts productions for subscribers to view at home, has just added Pinchgut Opera's delectable comedy The Loves of Apollo and Dafne to its growing list… Pinchgut really is the goods when it comes to baroque opera. It's great to have these performances captured.
Deborah Jones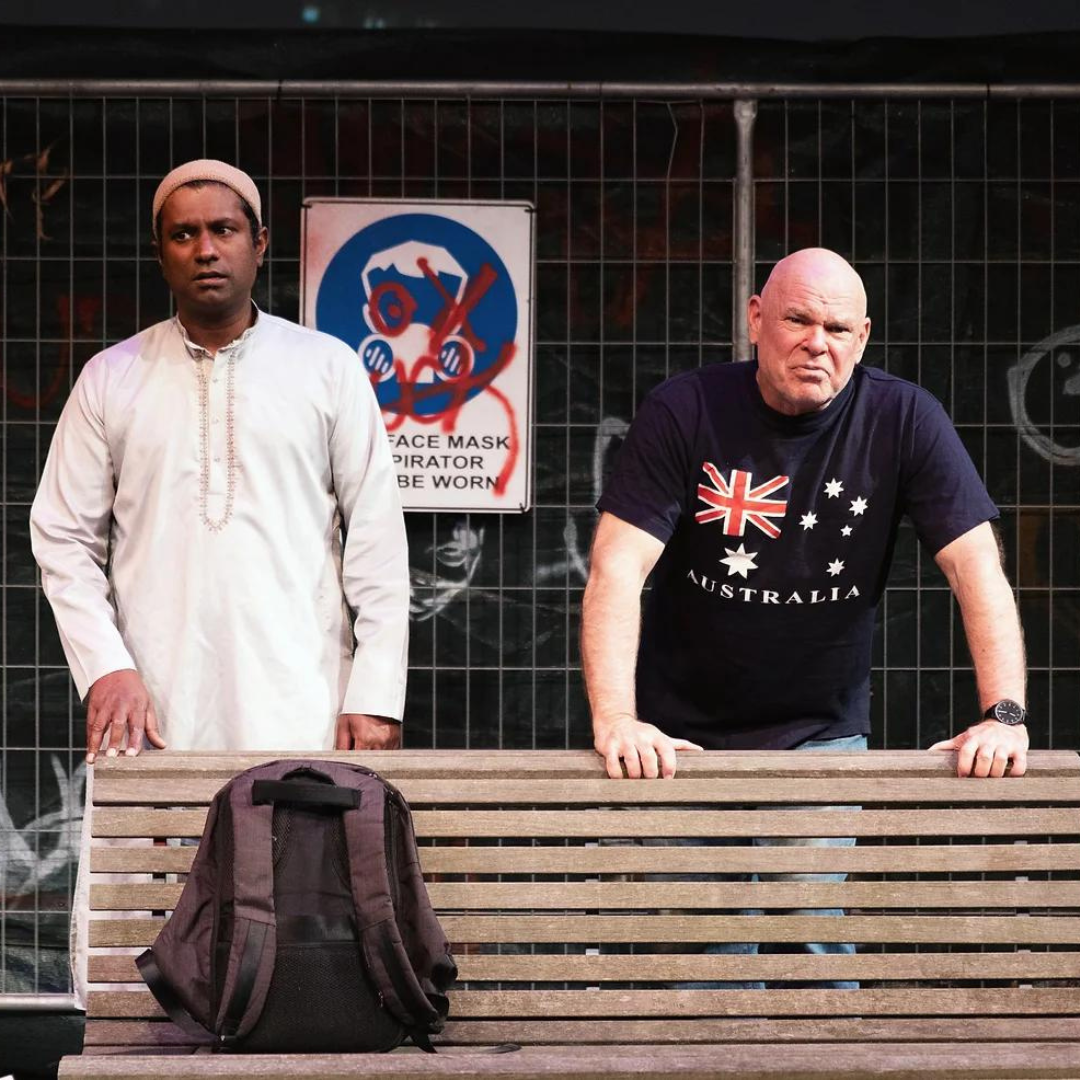 Review: Norm and Ahmed (Australian Theatre Live Online Review)
[A]n intricately layered show with harsh themes of racism, xenophobia, and cultural acceptance and assimilation… Confronting, but captivating, this production of Norm and Ahmed is one that all should experience.
By Taylor Kendal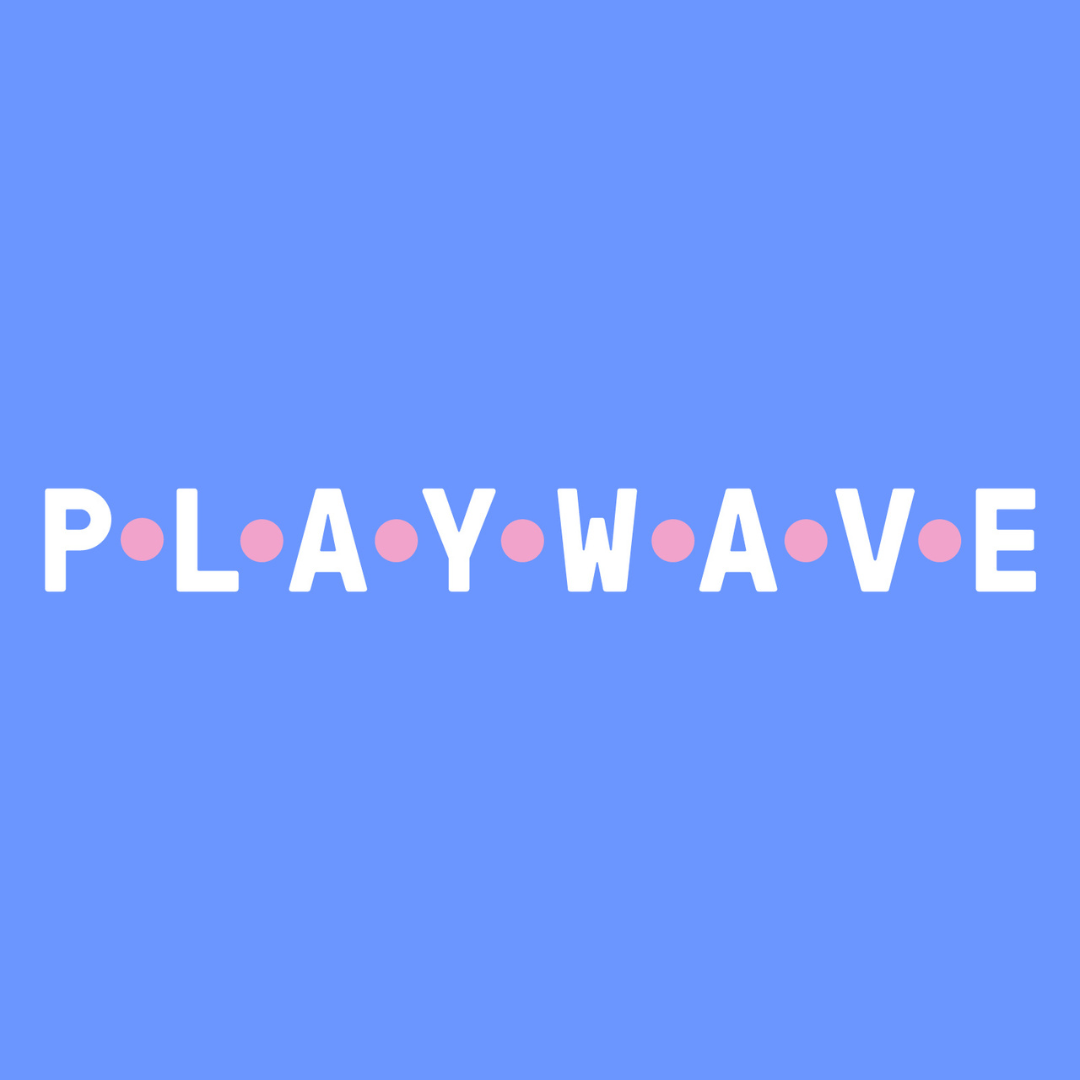 REVIEW: ATL On Demand
Australian Theatre Live's (ATL) new On Demand, digital, theatrical platform is an exciting new medium that enables you to stream Australian theatre anywhere, anytime. At first glance, the site is set up like a streaming service, assorted with a rich and diverse range of homegrown Aussie theatre. It is simple to use and is accessible on any device, making it the perfect tool to experience theatre anywhere: with friends, on the bus or even, within the comfort of your own home.
Playwave
By Hamish Stewart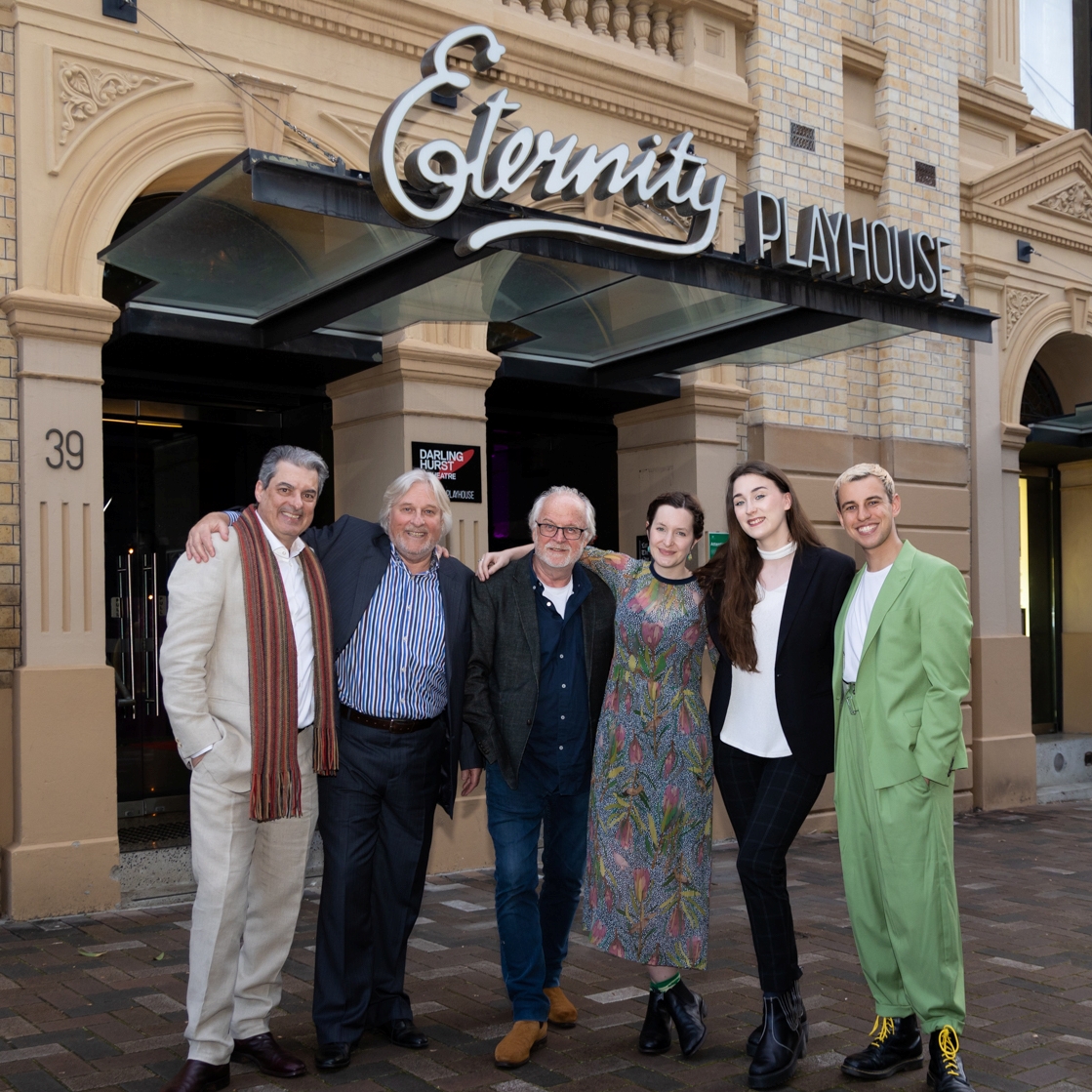 Australian Theatre Live is among many local arts and cultural organisations filming performing arts events for digital distribution
Australian Theatre Live (ATL) has been filming theatre productions from across Australia since 2014; the pandemic — and a hefty chunk of government funding — spurred their activities, and in October they launched a subscription platform where audiences can rent and watch from a library of more than 15 filmed Australian productions from the last eight years.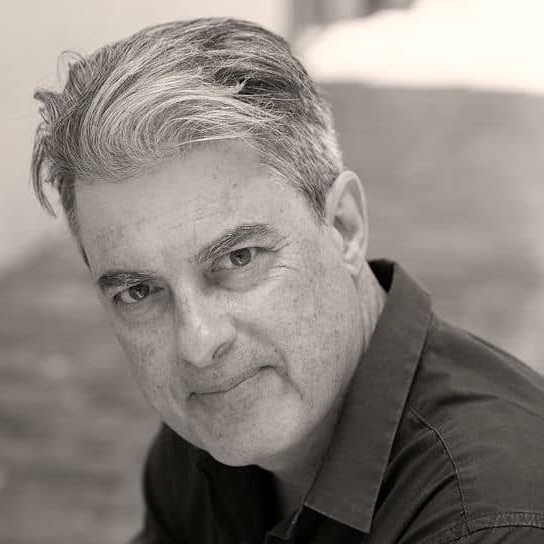 Broadway Bulletin Mini Episode 102 with Raj Sidhu
On this brand new episode of Whisper in the Wings, we are packing our bags and going global. Not just across the sea, but across the Equator to a whole new hemisphere as we head to Australia to talk to Raj Sidhu! We talked to the Creative Producer and Creative Director about the incredible service, Australian Theatre Live and the amazing new groundbreaking work they are doing as well as showcasing!
By Andrew Cortes and Hope Bird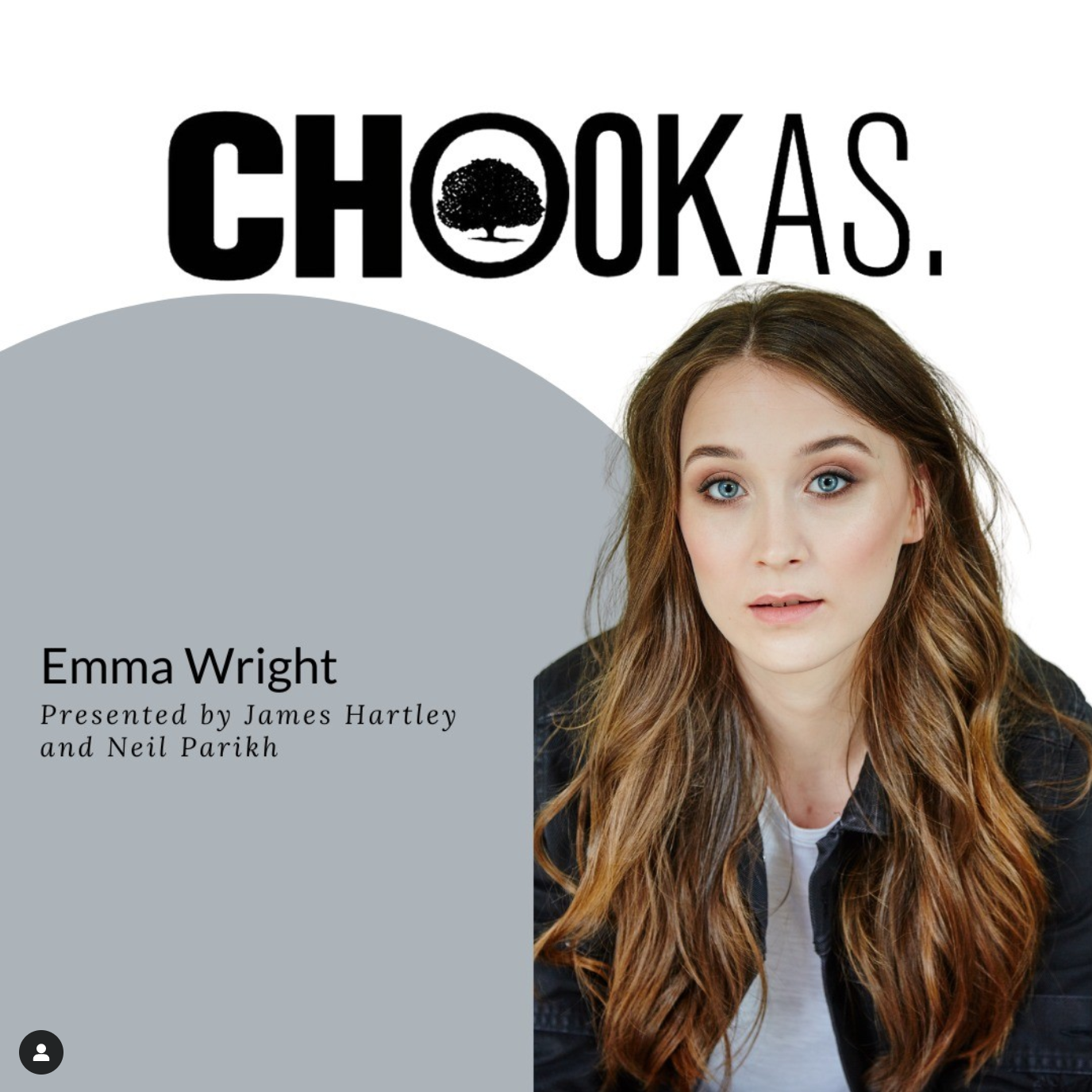 Episode 22: Emma Wright (Actor/Producer/Theatre Maker)
Emma Wright, is the Associate Producer of the new initiative which was launched in October this year (2022). She came on the show specifically to talk to us about Australian Theatre Live (ATL), a new way of seeing theatre. We have all heard of National Theatre Live which is based in the UK but now we have it here except it is focusing on Australian work. The ATL team has come to bring us Theatre to our screens with high quality sound and film so it will feel as if we are there. We are so excited that this is happening in our own backyards as people who were not available to access theatre now will be able to.
Chookas
By Neil and James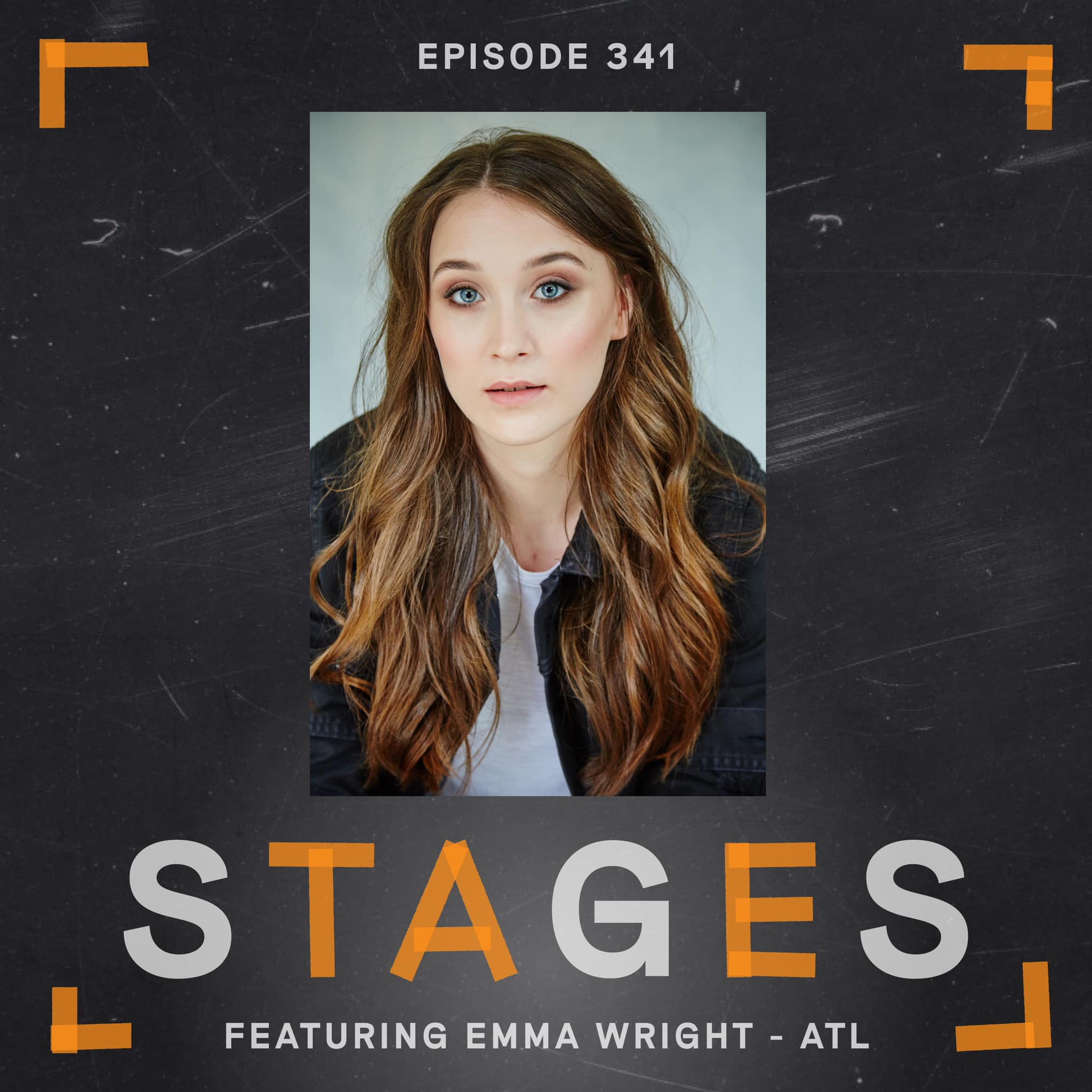 'Lights, Camera, Theatre!' – Australian Theatre Live, Associate Producer; Emma Wright
Australian Theatre Live is a new experience of performance allowing us to see quality theatre on digital platforms while also preserving for eternity what is an ephemeral night in the theatre. Emma Wright is an Associate Producer with the company and joins STAGES to provide insight into this fascinating alternative to experiencing and preserving, our great performances.
STAGES
By Peter Eyers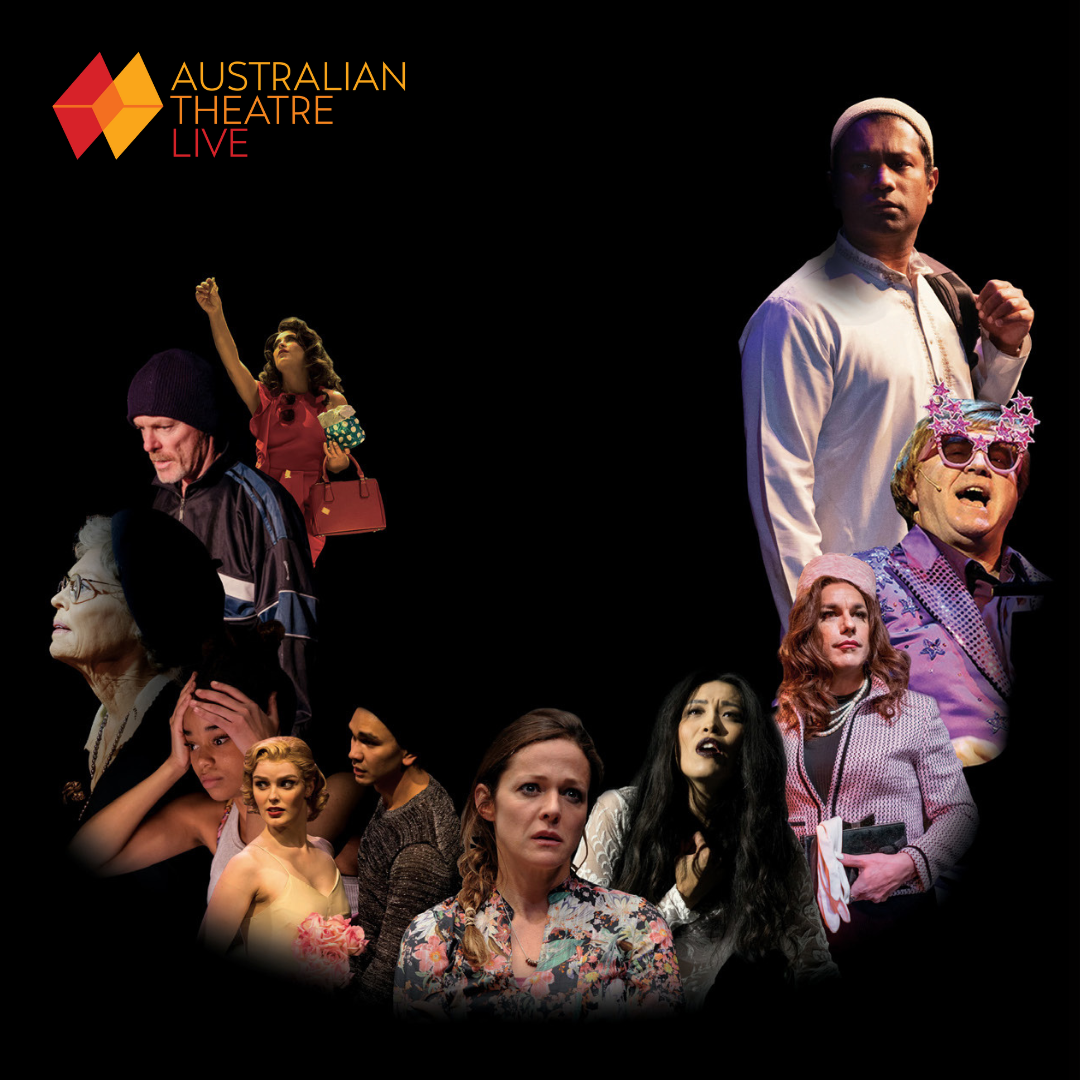 Theatre more accessible than ever: Australian Theatre Live is now on demand
Making theatre accessible to everyone in Australia, regardless of where they live, is the goal of the not-for-profit organisation, Australian Theatre Live. Artistic Director Grant Dodwell and his team are now screening major metropolitan plays in cinemas, arts centres and community halls across the country, wherever there's an interest in live theatre and opera performances.
Beat Magazine
By Jacob Mccormack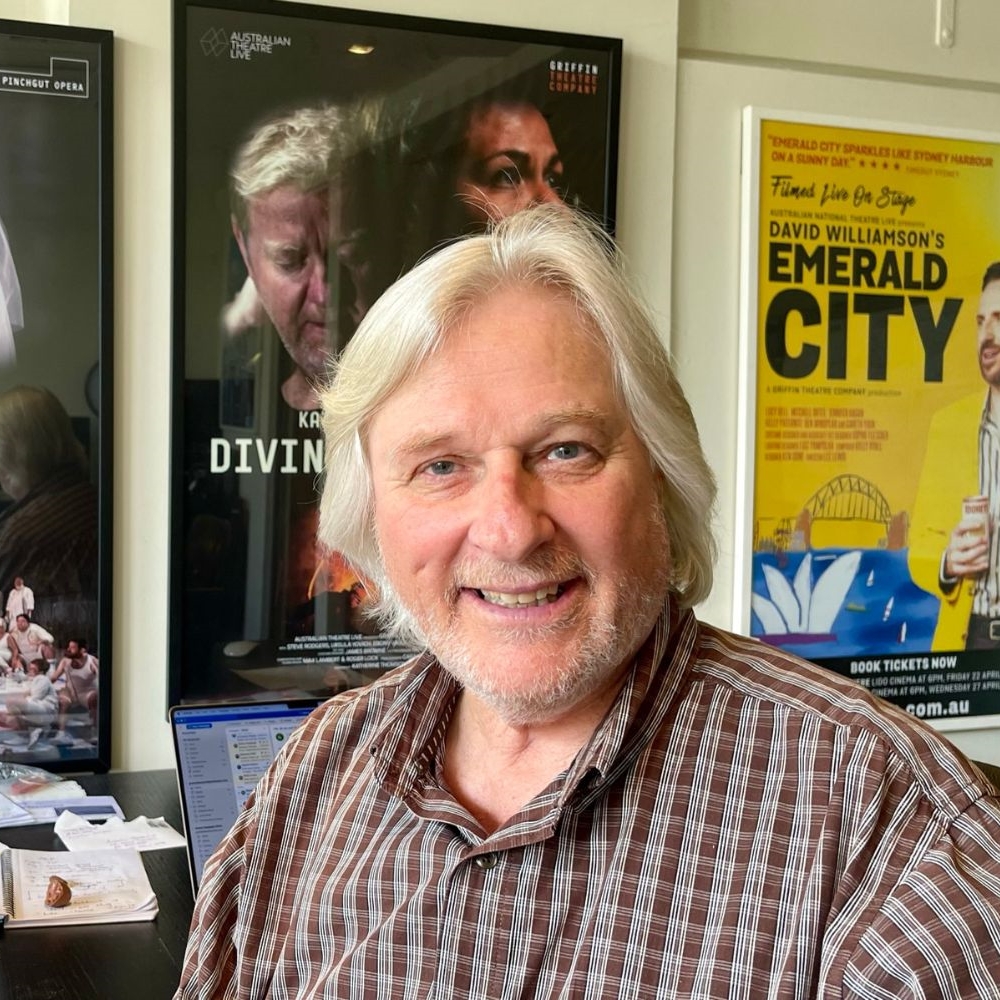 Australian Theatre Live launches digital subscription platform
ATL Co-founder and Artistic Director Grant Dodwell talks about restoring the in-home theatre experience for a whole new generation and nostalgics alike.
Limelight
By Jansson J. Antmann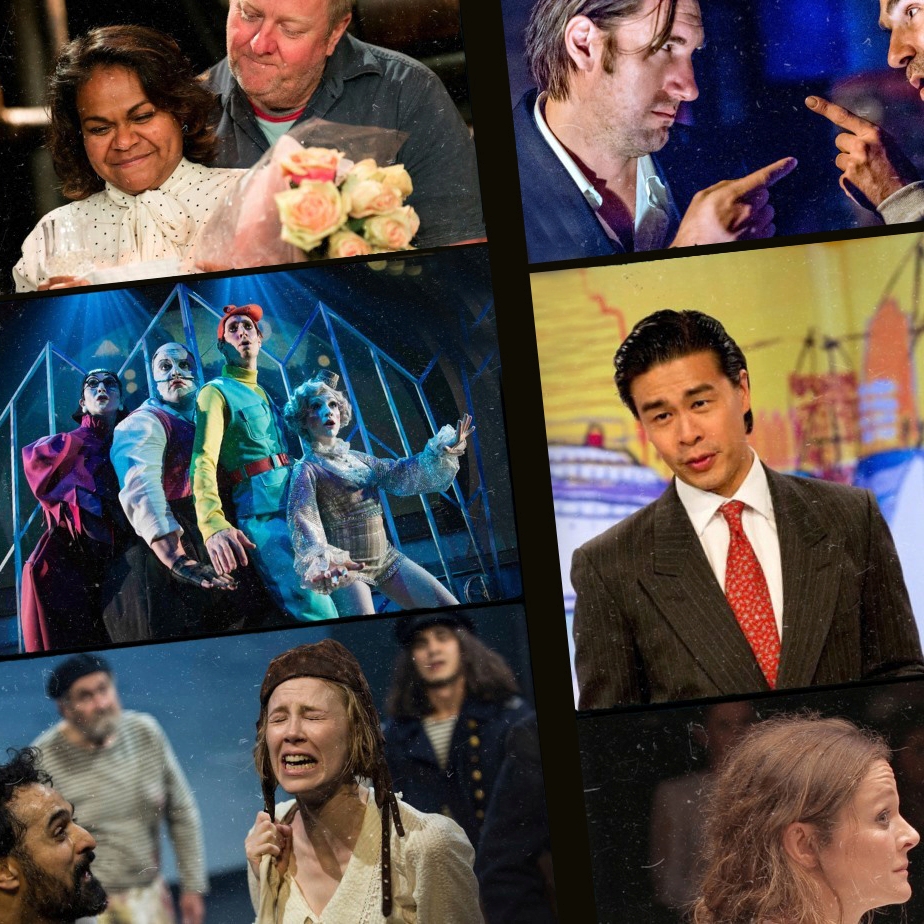 Australian Live Theatre on Demand: The best of the rest for the west
 Australian Theatre Live (ATL) [is] a new and exciting subscription platform of mainstage and independent theatre, opera, dance, acrobatics and music for you at your convenience. This is ideal for the theatre-lover stuck at home in isolation, too far from the city, students, the deaf, those unable to physically get to a theatre and viewers who just want to watch great staged plays and events at home.
By Douglas Sutherland-Bruce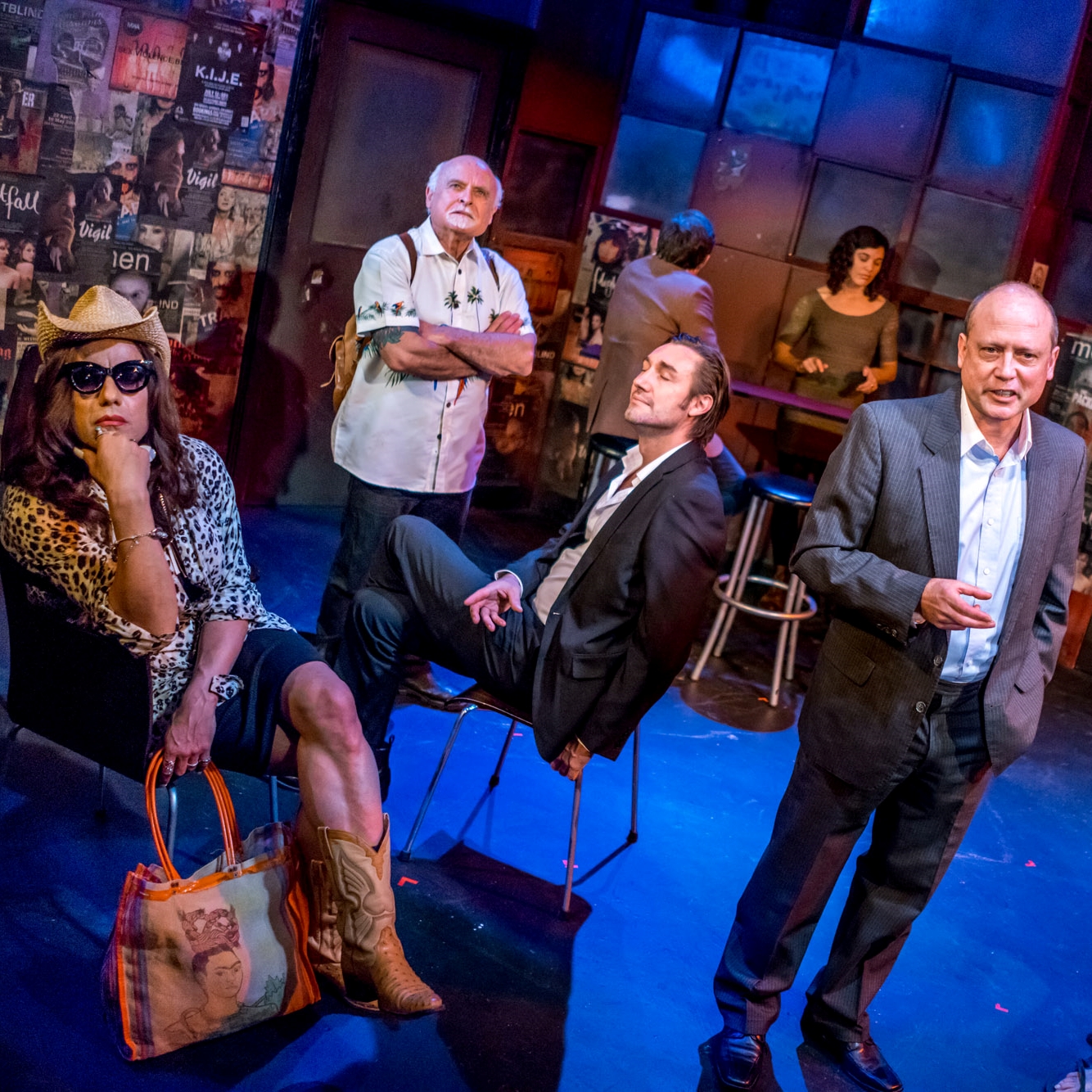 Australian Theatre Live
Australian Theatre Live has launched a streaming service, giving everyone access to their library of 18 shows (and growing) that includes some Australian classics – it's only the beginning and it's a good start.
By Chad Armstrong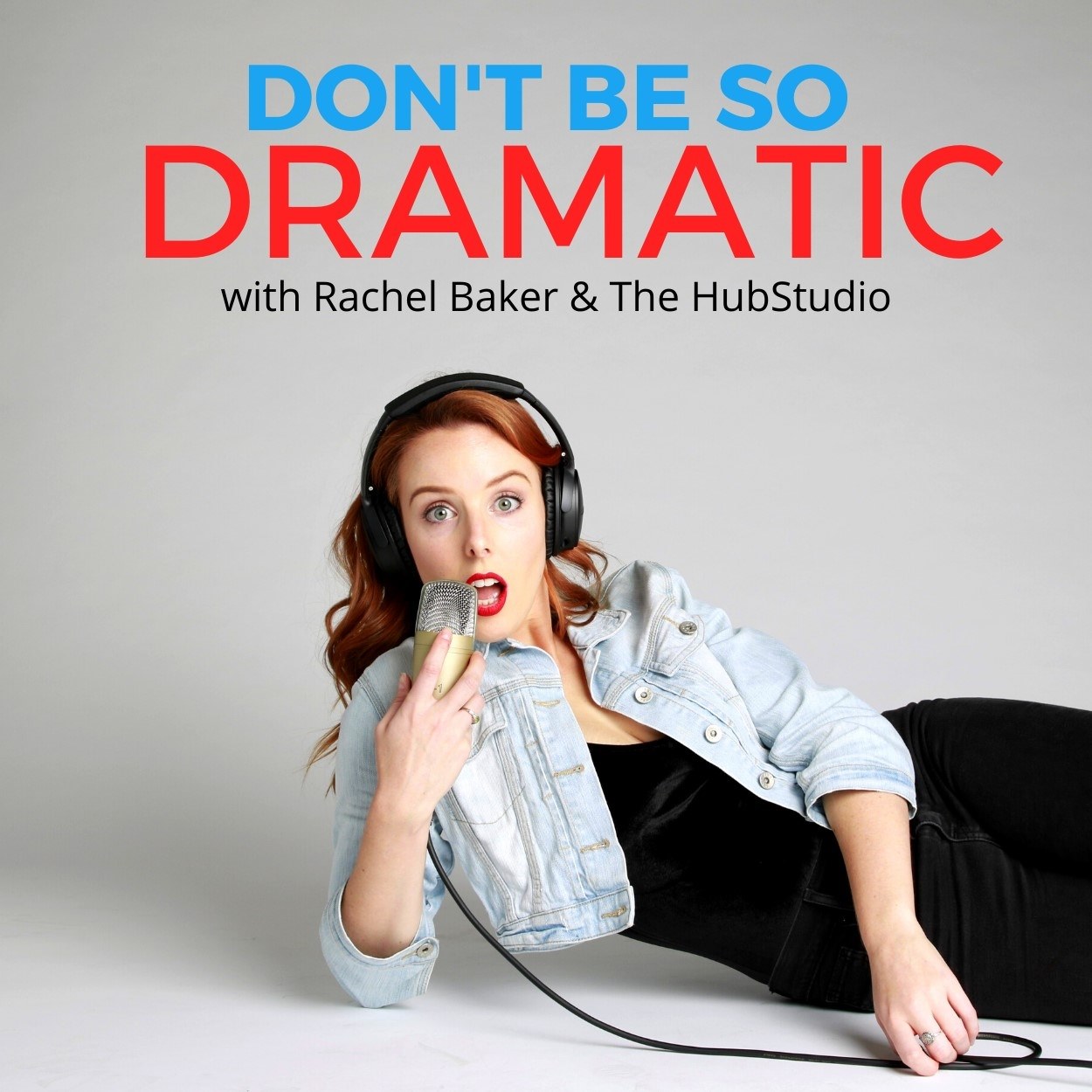 Grant Dodwell on The Launch Of Australian Theatre Live On Demand
Grant is the co-founder of Australian Theatre Live, a not-for-profit organisation that records and distributes popular Australian theatre, making it accessible to arts lovers regardless of location, income or ability.
By Rachel Baker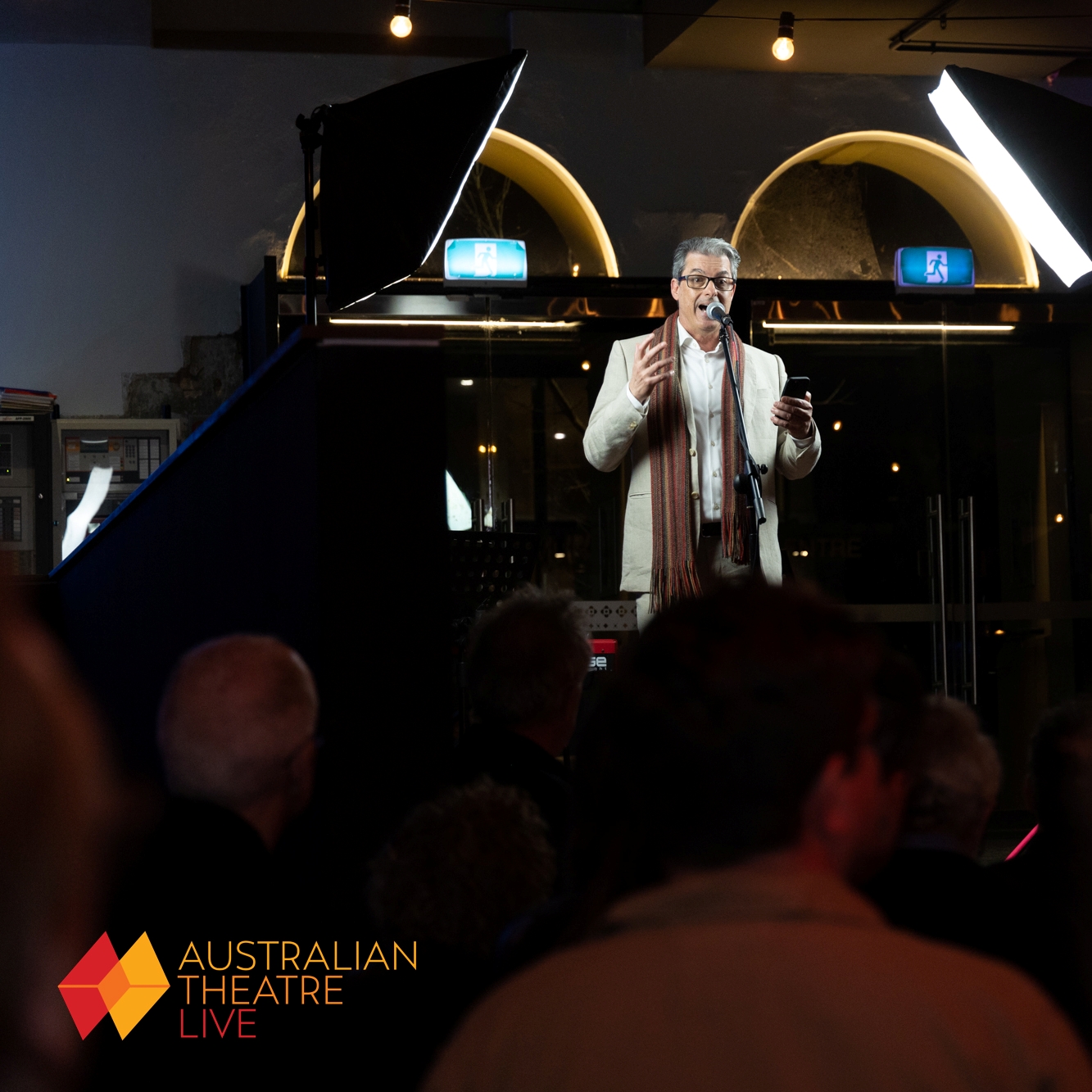 Australian Theatre Live Announces New Subscription Platform For Digital Theatre
With a growing content library of mainstage and independent theatre, opera, dance, acrobatics and music, Australian Theatre Live captures live performance for you to enjoy on your schedule.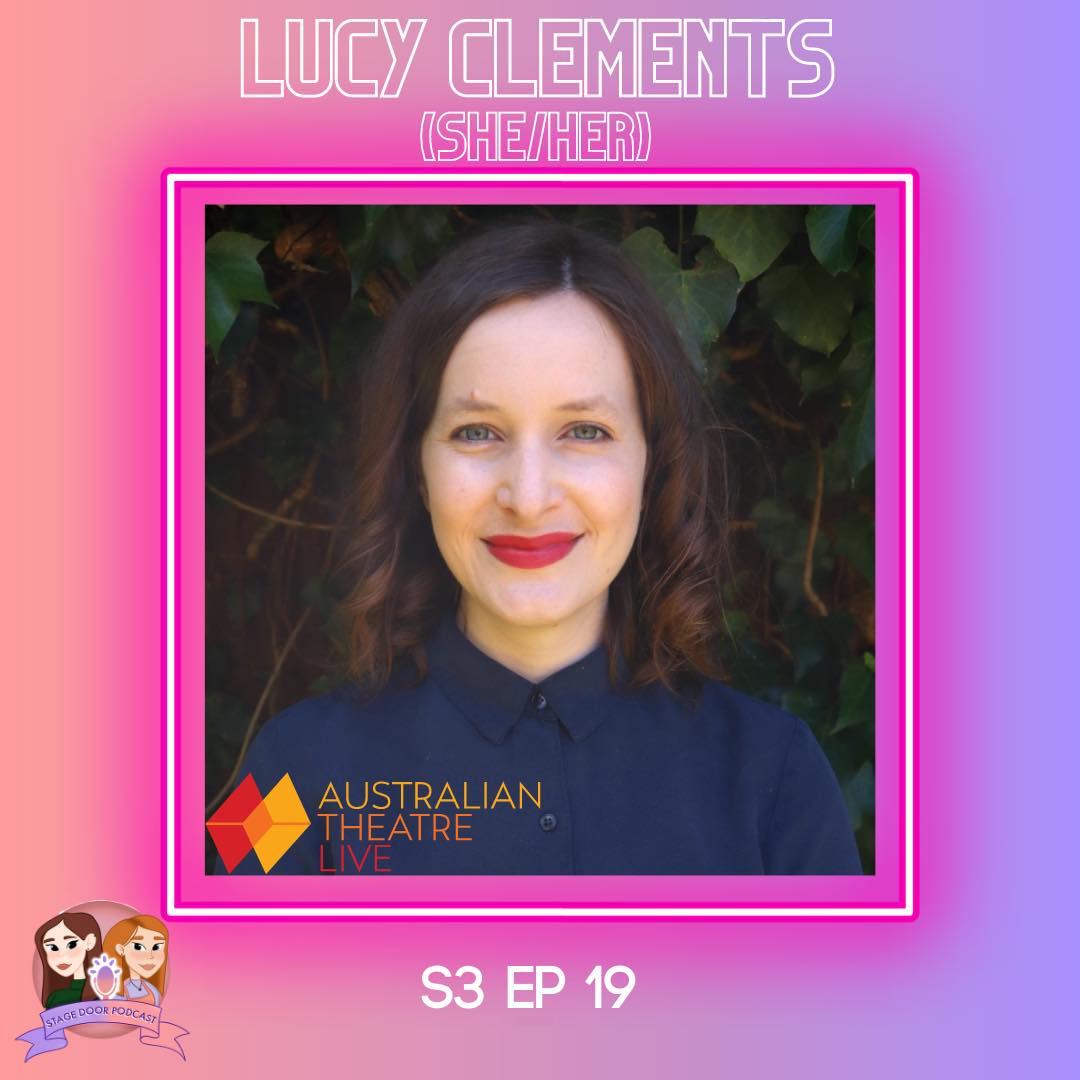 Lucy Clements ATL (Season 3 Episode 19)
In this week's episode, Tori and Eliza are joined by one of the Associate Producers for Australian Theatre Live, Lucy Clements! Together the discuss the launch of Australia's own theatre streaming platform, the vision behind creating ATL, the importance of making theatre accessible in all forms, some of Lucy's top pick to watch on the platform and more!
By Tori & Eliza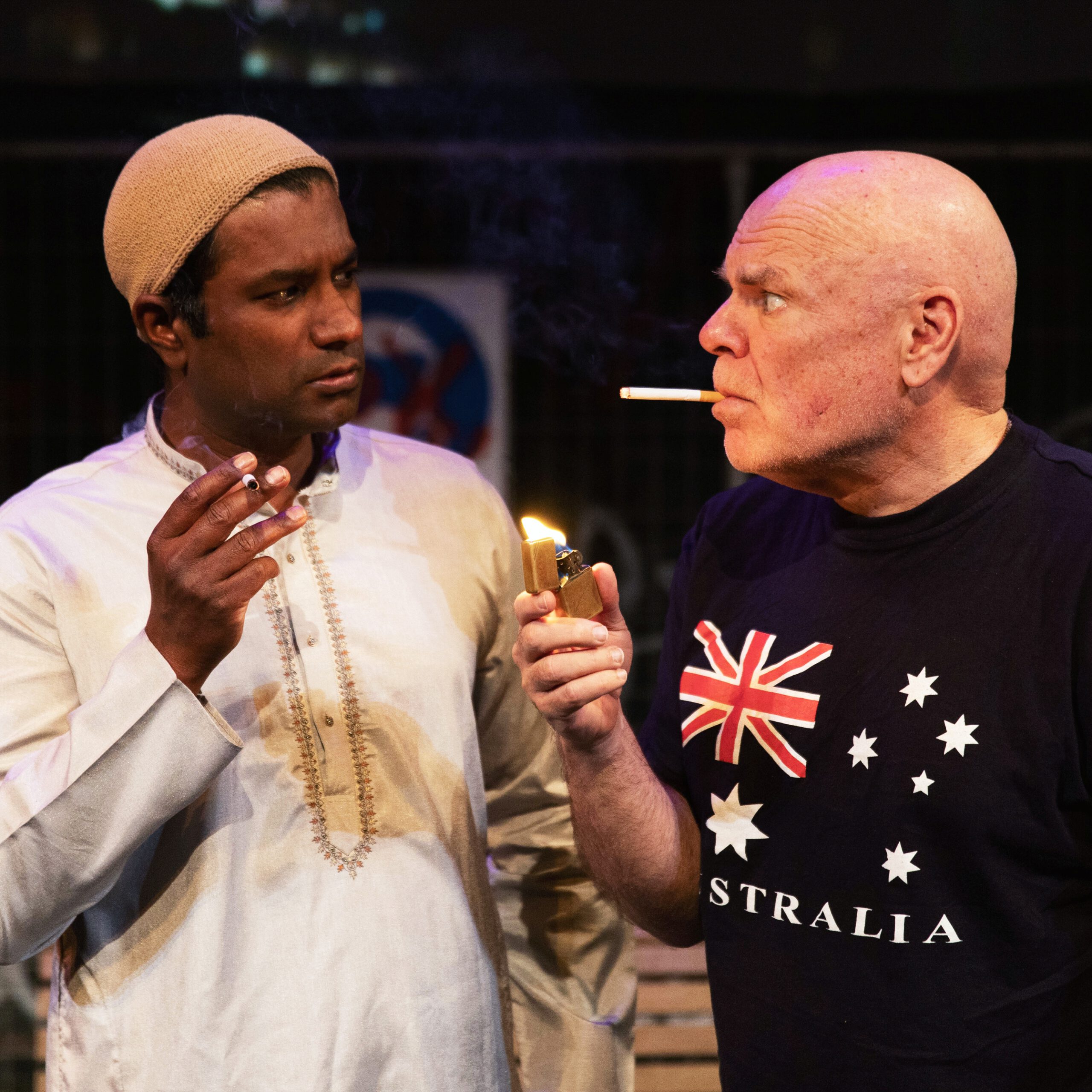 Australian Theatre Live offers opportunity to keep arts alive
With COVID throwing thousands of artists and performers into unemployment, ATLive has created an opportunity for arts-lovers to become Executive Producers of their next play, to be filmed and distributed across the country.
Australian Theatre Live On Demand
Australian Theatre Live (ATL) is entering an exciting chapter in the era of digital media, with the launch of its new subscription platform that makes quality theatre recordings available to the best seat in the house: yours.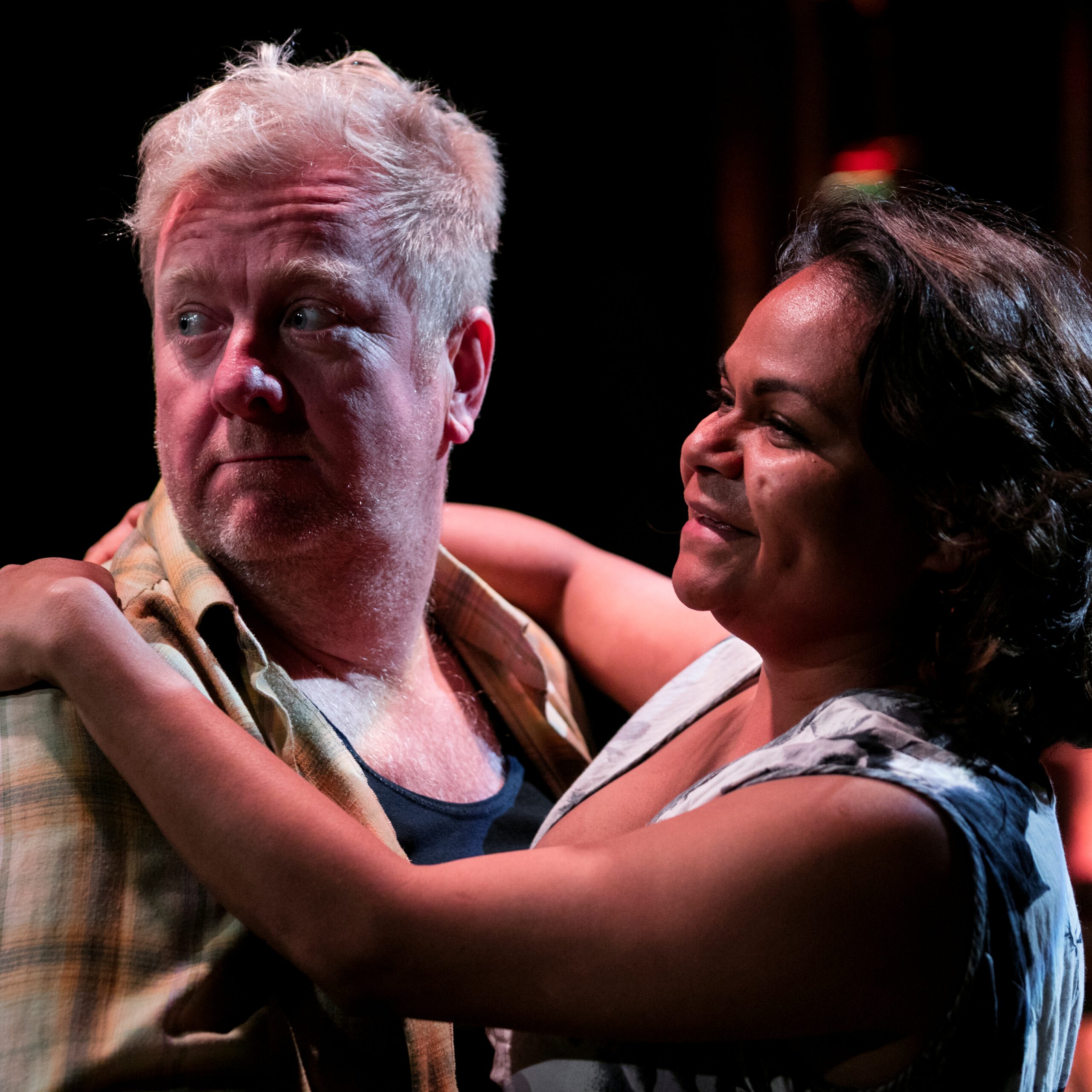 Australian Theatre Live launches subscription platform
Australian Theatre Live (ATL) has just launched a new subscription platform for digital theatre experiences. Working with some of the country's best live entertainers, ATL is succeeding in making Australian art more accessible to all.
By Gabi Bergman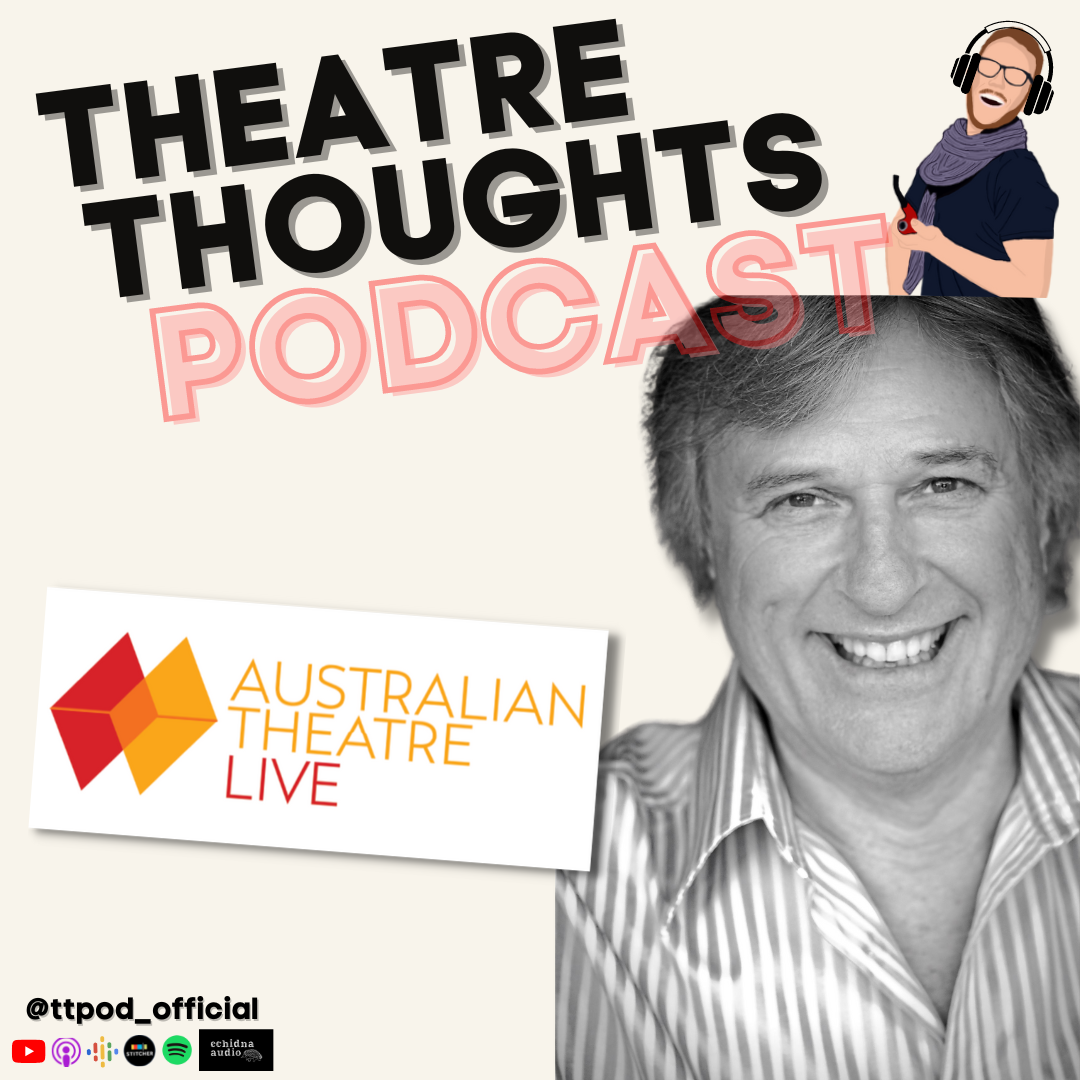 Grant Dodwell introduces Australian Theatre Live!
On this episode we sit down with Grant Dodwell, Creative Director of Australian Theatre Live, the newest streaming platform just for Australian theatre productions! Grant talks us through the creation of ATL, as well as stories from his wealth of experience in the Australian entertainment industry.
The Theatre Thoughts Podcast
Review: Australian Theatre Live preserves a sophisticated production of Away
It's pretty special that we have a recording of a unique production of a classic Australian play that demonstrates just how much a director, and design team, can revive something as seemingly stale as a HSC English text.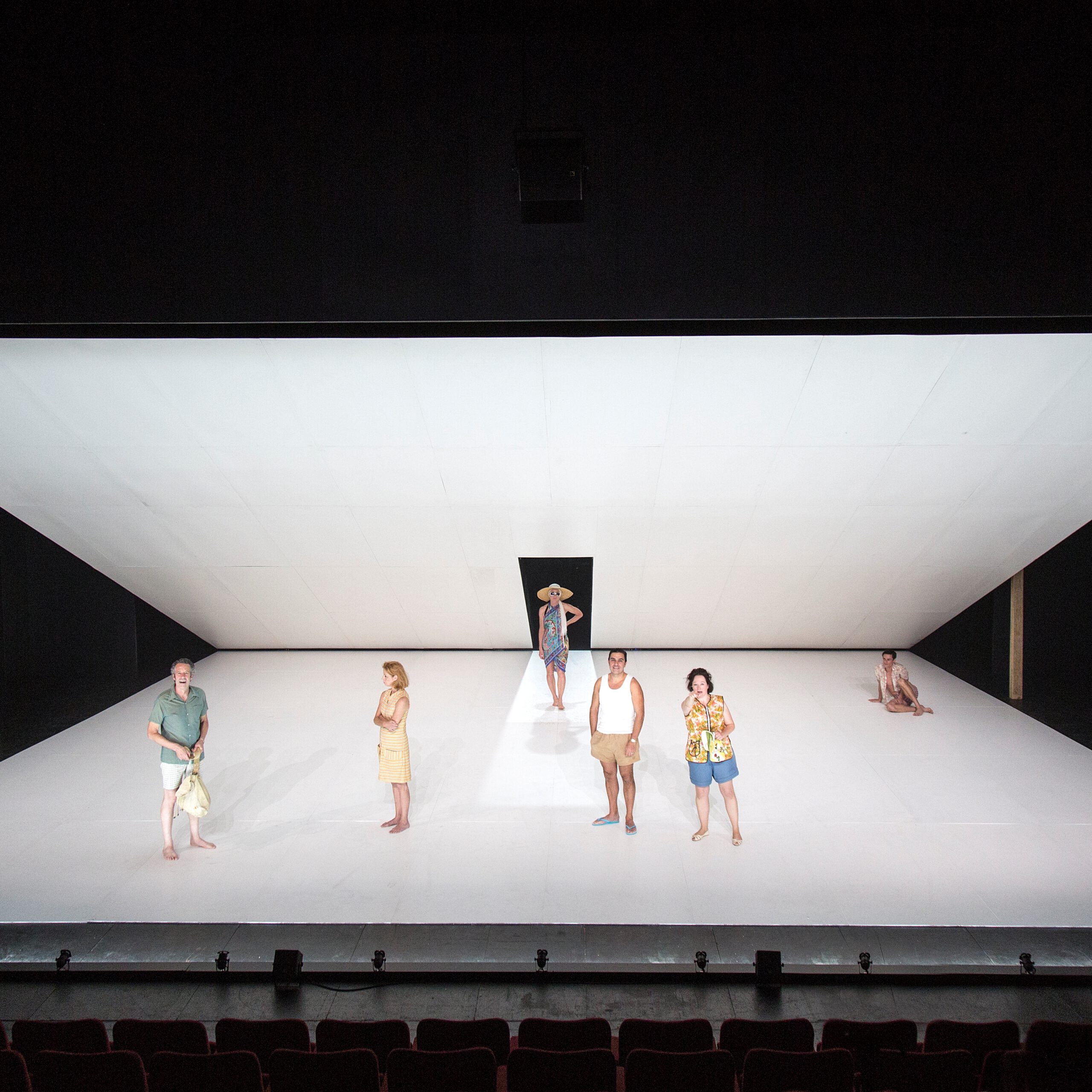 Australian Theatre Live Becomes More Accessible
Australian Theatre Live's catalogue includes theatrical experiences from Sydney Theatre Company, Griffin Theatre Company, the Australian Brandenburg Orchestra, Sydney Festival, Kings Cross Theatre, the Old Fitz and more, with new additions to look forward to monthly.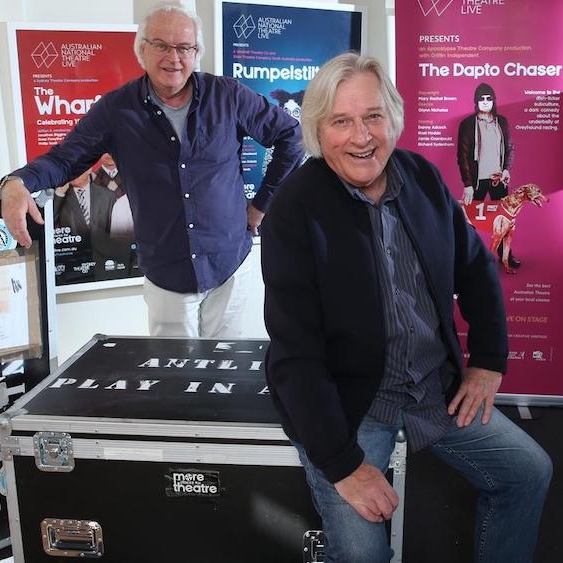 Australian Theatre Live: Australian Plays To View On Demand
If you don't live near a theatre, or you can't get to a theatre, or like a lot of people right now, are forbidden from actually going to the theatre, – you've probably spent hours online scrolling to find something you haven't yet seen. Thank you to the vision of its Creative Director Grant Dodwell there now exists a website where you can rent filmed performances of well known Australian works.
Sydney Arts Guide / By David Kary
Australian National Theatre Live use Panasonic Varicams to capture great Australian theatre performances
It's undeniable that Australia has a wealth of live theatre talent. It's also undeniable that the 'tyranny of distance' within Australia means that many who would love the opportunity to see these performances are simply too far away. Seeing this demand, the team from Australia Theatre Live (ATL) is capturing these terrific live performances with the latest camera technology and sharing them with a wider audience, supporting their distribution and screening in cinemas around the country, including rural and regional Australia.
Panasonic Connect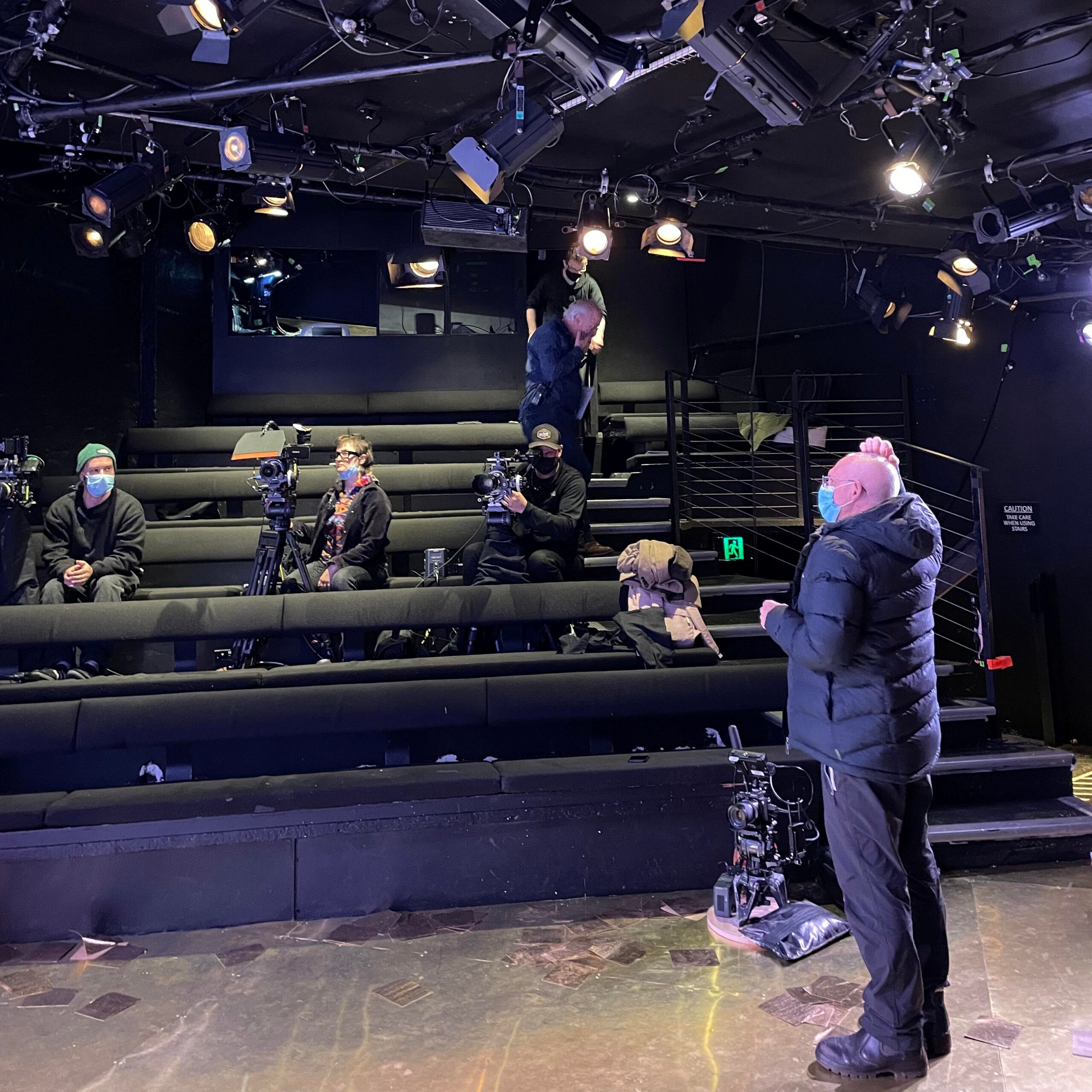 Australian Theatre Streaming Live
You stay in. Let theatre come to you! Australia Theatre Live are working hard to bring you their best productions, direct to your lounge-room. Australian stories bring us together, make us laugh, think and feel.
5 Ways to Wellbeing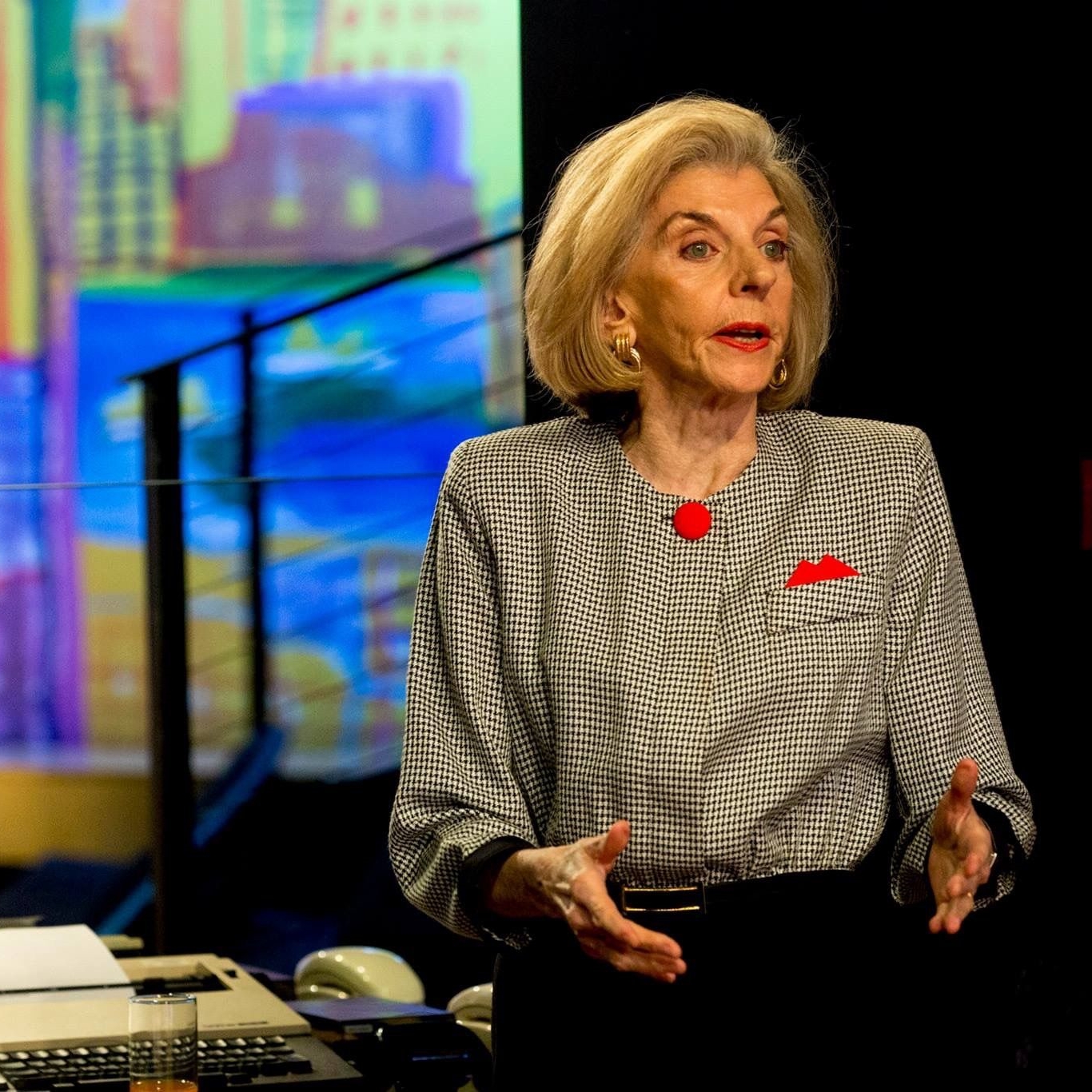 Australian venture streams free theatre to homes
When Australia Theatre Live began filming stage productions in capital cities six years ago, their main goal was to show them at cinemas in rural, regional and remote areas. But the coronavirus lockdown has changed the game. It's both a challenge and an opportunity for the company in the age of social isolation and self-quarantine.
The Age / By Steve Dow